Lifted Trucks For Sale in South Haven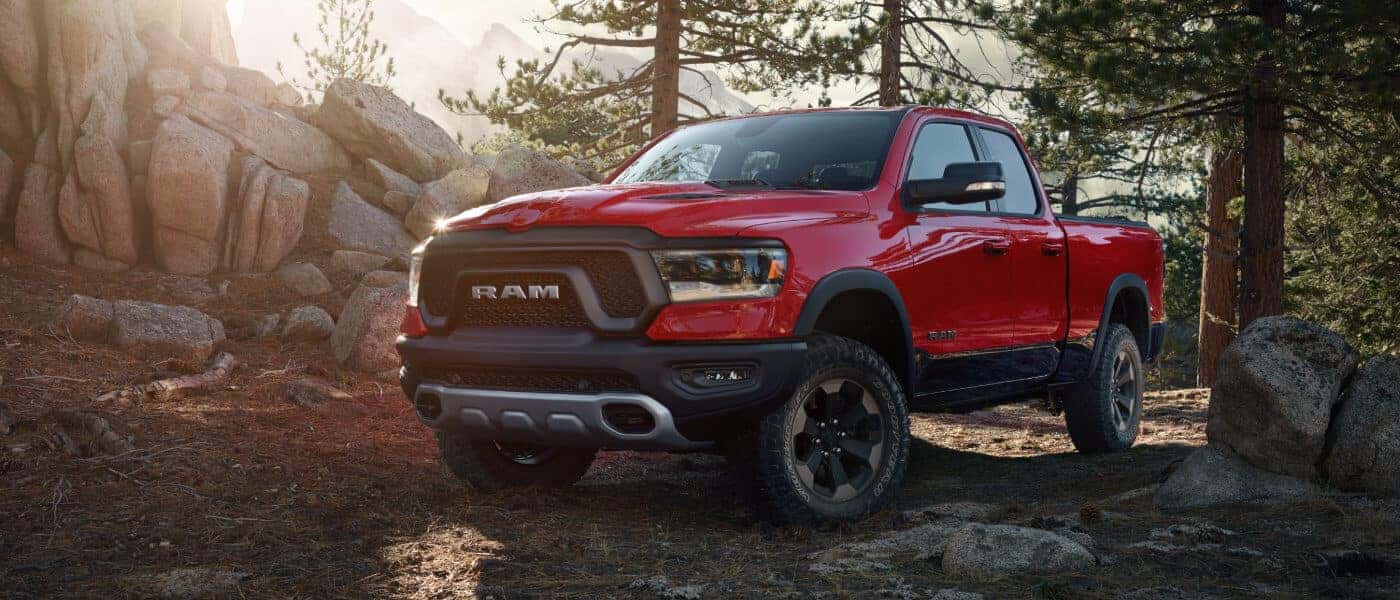 Lifted Truck Dealer in South Haven, MI
If you are looking for a truck that is ready to take you from the blacktop directly into the untamed wilderness, McFadden Friendly Motors has the lifted, four-by-four trucks that you need to successfully navigate these extreme conditions. Whether you are looking for increased practical ground clearance with a 3-inch lifted truck, or an off-road performer like a 12-inch lifted truck our off-road specialists can help you find the perfect features to fit your needs.
Off-Road Trucks For Sale Near Grand Rapids, MI
McFadden Friendly Motors offers a great selection of lifted trucks for sale near you. Our Grand Rapids area lifted truck dealership has inventory for a variety of the most popular pickup truck manufacturers on the market including RAM, Jeep, Ford, Chevrolet, and Toyota. Not only are these trucks lifted, but in order to be ready for the toughest conditions, off-road trucks may include a number of features with added durability and functionality in mind. Some features to consider when considering an off-road truck are skid plates, ground clearance, hill descent control, specialized suspension, a heavy-duty locking differential, and more. Contact us for help in deciding which off-road features are essential to your safety, fun, and off-roading performance.
Custom Off-Road Trucks For Sale
Our team of custom installers can help you to create the perfect off-road truck to meet your needs. If you don't find the perfect truck for sale on our lot we can help you to customize one to your liking. With experience working with both Mopar factory parts and after-market parts and accessories, our lifted truck specialists can help you create a truck to match your personal preferences and performance specifications. If you are interested in doing the work yourself, you can shop from home at our online parts center or contact us for more information.
New Lifted Trucks For Sale
At our factory-certified service and repair shop we are able to provide customizations that can meet the standards to keep your factory warranty intact. By utilizing original factory parts as well as OEM-approved customizations we can help you build your dream lifted truck without interfering with your warranty. Consult with our experts to find out if your off-road upgrades qualify to keep your vehicle under its original warranty status.
McFadden Friendly Off-Road Trucks
Come to South Haven, MI to consult with our lifted and off-road truck specialists at McFadden's Friendly Motors. We would be happy to help you find or craft your ideal lifted truck. Fill out the form below to find out how we can help you.